Dr. Eleanor McQuillen: Grandma Moses meets Quincy, M.E.
Like many children, I was raised by parents who said that they would prefer I made, rather than bought them gifts. I spent a lot of time searing my finger tips as I made innumerable stained-glass insects. That might be too generous. Lets say I made lead and stained glass paperweights.
Unlike most children, my mother was the Chief Medical Examiner for the state of Vermont. She spent much of my teenage years and beyond doing forensic autopsies or driving to crime scenes in her red Mercedes with its "QNCY" license plates. (She and my father were fans of the Jack Klugman TV series Quincy M.E..)
After I started making art I turned the gift-giving tables on her. My mom loved folk art and historic restoration, and she was an accomplished stenciller, so I asked that instead of buying me gifts for my birthday, that she make me crime scene paintings. For the next 16 birthdays she complied with a painting. This painting from midway through the series is the only one where she included herself in the scene. That is her in the foreground.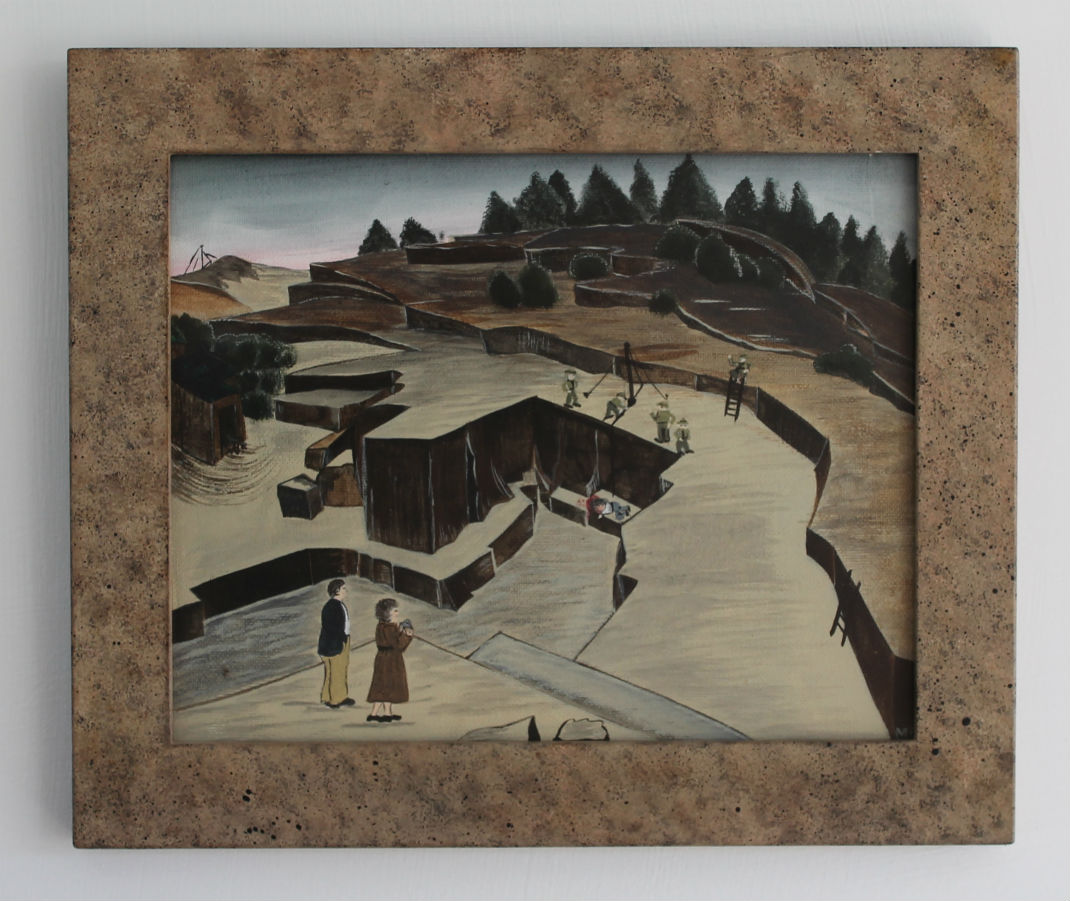 I will celebrate the next 16 Fridays going forward as "Forensic Fridays" with a look at crime scene paintings from this series. We begin with the crime scene painting A Hanging at Halloween.